A Way Out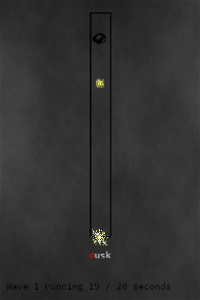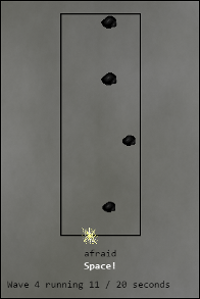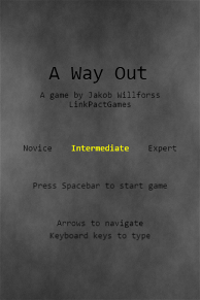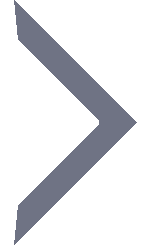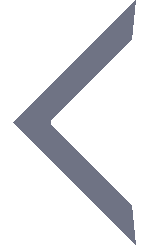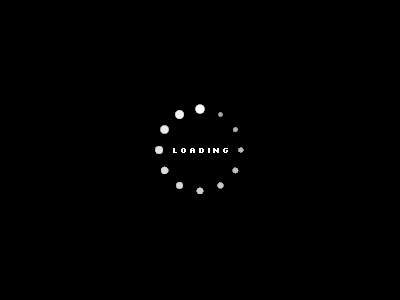 Explore a struggle with dark thoughts using words as your weapon.
A brief typing game/shoot em' up game with emphasis on atmosphere.
Created for the Ludum Dare 32 compo.
Code, sprites, sound, music and text by Jakob Willforss, LinkPact Games.
Controls
Left/right arrow to navigate menu / change column in game.
Space to choose in menu / fire in game (when a word is completed).
Letters in game for typing the target words.
Known issues
Seems to be unable to play music on some versions of Firefox, while working fine on Google Chrome.
Toolset
Code: JavaScript and Phaser
Music: FL Studio
Sound: Bfxr
Visuals: Gimp
Source